May 6, 2020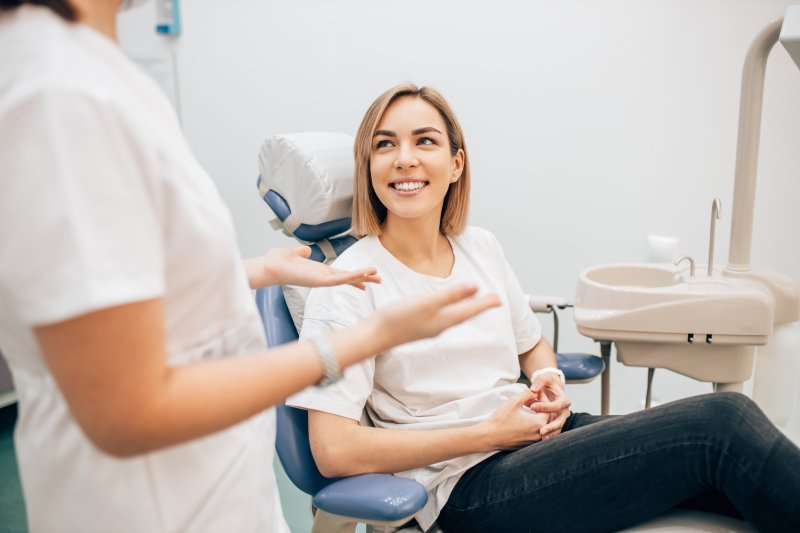 Dentists have always been extremely careful to create safe, sanitary spaces for their patients. They adhere to strict guidelines from OSHA and the CDC that help to protect both patients and dental professionals. The COVID-19 pandemic has many people uncertain and fearful for their health. Dental professionals are taking no risks when it comes to keeping you safe during your appointments. Learn how your Crookston dentist is taking advanced precautions before and after each appointment to maintain completely disinfected facilities and ensure that their team is healthy and able to provide care for you.
Safety First
Safety in the dental office starts with the team. It is their responsibility to keep both the facilities and team members sanitary to prevent you from coming to any harm. Pre-pandemic, this would include things like washing their hands before and after each visit, always using new gloves and masks, and sterilizing the operatory. These guidelines, while effective, don't cut it during COVID. Practices are now incorporating additional steps, not limited to the following sections.
Daily Health Checks of Each Team Member
It's important that each team member is healthy enough to treat you. Every day, each team member receives a no-touch temperature check as well as a set of questions to guarantee that you are never treated by anyone who may even have the possibility of being ill.
Appointing an Infection Control Coordinator
The infection control coordinator (ICC) is responsible that all decontamination and safety practices are maintained around the practice at all times. Their role is to crack the proverbial whip and ensure the safest environment possible.
Changing Into and Out of Their Scrubs at Work
Formerly, team members could leave the office in their scrubs and clean them at home. This is no longer the case. All team members will change into and out of their scrubs at work to avoid any outside contamination.
Using Additional PPE
Practices have always safely utilized PPE (personal protective equipment), such as disposable masks and gloves. Now, they are incorporating even more protective gear, such as face shields and protective coats and hats.
It's important that you feel and are safe during your dental appointments. Practices are being exceptionally careful to minimize risk while still giving you the quality dentistry that you've come to expect.
About the Author
Dr. Applequist always has her patients' safety in mind. She loves providing excellent dentistry in facilities that keep her patients well and happy. She went to dental school at the University of Minnesota and has since spent her time continuing her education to provide a premier level of care for her patients. If you have any questions about what she and her team at Renu Dental are doing to keep you safe during the pandemic, they would love to speak with you. Give them a call at (218) 275-2415 or send them an email.
Comments Off

on Your Safety is #1: How Dental Teams Prepare for Your Appointment During COVID-19
No Comments
No comments yet.
RSS feed for comments on this post.
Sorry, the comment form is closed at this time.