New Patient Information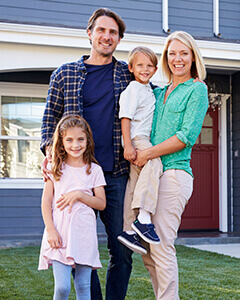 We want to extend to you our personal greetings and a very warm welcome to our dental practice. We are committed to doing everything possible to provide you with high quality, state-of-the-art dental care and also to make your visit to our office as pleasant and comfortable as possible.
During your first visit, we make sure to obtain important background information, like your dental and medical history. During your appointment, you can expect us to conduct a brief interview and perform a thorough examination by evaluating the condition of your teeth, gums, and supporting bone. We also perform an oral cancer screening and take necessary diagnostic x-rays. After we gather your dental information, we determine what type of cleaning is best suited for you. Expect us to ask you how you feel about your smile and discuss any other concerns or questions you may have. Your dental information is presented to you so you know the doctor's findings and recommendations.
Please download, print and fill out our new patient forms. Bring them with you on your first visit!
Financing Options
We look forward to meeting you! Our mission is to deliver the best and most comprehensive dental care available. An important part of that mission is making the cost of optimal care as easy and manageable for our patients by offering several payment options. You can choose from: Cash, check, Visa, Mastercard, or Discover Card. We offer 5% discount for patients paying with cash or check. Flexible low or no interest payment plans are available from Care Credit and LendingClub.
Dental Insurance
We know our patients invest in their dental insurance, and we are dedicated to helping them maximize their coverage. We process and file claims for any benefit plan, and we are in-network providers for a number of insurance companies including Delta Dental, Dental Service Corporation, and United Healthcare. If you have questions about your coverage, don't hesitate to ask at the time of service. We will do our best to offer accurate estimates of patients' out of pocket expenses.