Dental Bonding — Crookston, MN
Get a More Confident Smile in a Single Appointment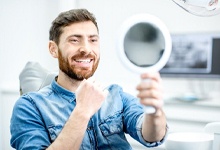 Maybe your smile has a small number of chips, stains, and gaps that you want fixed, but cosmetic dentistry services like porcelain veneers might seem a bit excessive. If that's the case, you might be interested in cosmetic teeth bonding in Crookston. Also known as direct bonding, this treatment can correct multiple dental imperfections at the same time. At Renu Dental, Dr. Applequist would love to help you get a more confident smile in a single appointment with dental bonding in Crookston, MN. Contact us today to find out if this quick and easy solution is right for you!
What Is Dental Bonding?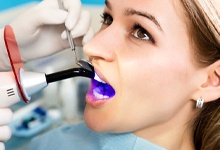 Direct bonding is a non-invasive dental procedure in which a tooth-colored, biocompatible composite resin is applied to a tooth and sculpted to hide any offending blemishes. As an incredibly versatile treatment, direct bonding can do a number of things for your smile, such as:
The Dental Bonding Procedure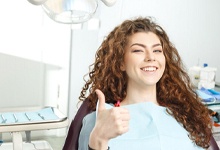 After a brief consultation to determine your eligibility for direct bonding, the process only takes one visit to our dental office. First, your dentist will select the ideal shade of composite resin for your unique smile. This material initially resembles a putty, and it will be sculpted onto your tooth until it has reached the desired shape and size. Then, she'll harden the resin onto the tooth with an ultraviolet curing light, which only takes a few seconds. Once she finishes polishing the tooth and makes sure you're satisfied with the results, you're free to enjoy your new and improved pearly whites!
Benefits of Dental Bonding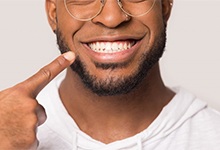 Some of the unique benefits that direct bonding can provide over other cosmetic dental treatments include: