Emergency Dentist — Crookston, MN
Get Urgent Dental Care Fast!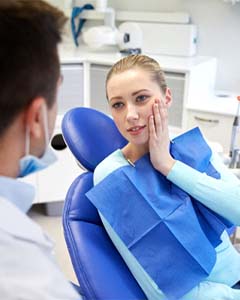 Whether you're experiencing a toothache, broken tooth, dental infection, or oral injury, Dr. Applequist is prepared to help you get the emergency dentistry in Crookston that you need. Not only can she perform an emergency exam and get you personalized treatment to address your symptoms, but she's happy to offer same-day appointments for those in need. You're far more likely to get the services necessary to resolve your issue at a dental office rather than visiting an ER, so don't wait to call us today to set up an appointment!
Why Choose Renu Dental for Emergency Dental Care?
Same-Day Emergency Appointments Available
Modern Office Equipped with Advanced Technology
Sedation Dentistry for Patients Anxious About Treatment
How We Treat Dental Emergencies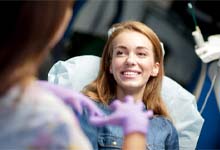 Schedule a same-day appointment with our office: After you contact our office, we'll make sure you get scheduled as soon as possible (ideally the same day you call) so we can get you the care you need. One of our team members can also provide first-aid tips over the phone.
Complete an emergency exam with Dr. Applequist: Not only can she examine your mouth, but she can perform digital X-rays in order to get to the source of your emergency (as well as get you out of discomfort sooner). From there, she'll be able to recommend a specific treatment plan.
Reviewing our findings: After breaking down her findings with you, she can provide a treatment plan that includes specific cost estimates, a timeline of your care (which could be longer or shorter based on the emergency), and other details. We'll make sure you're informed of potential costs before completing any treatment.
Get the care you need: Our team will work as quickly as possible to resolve your concerns and get you out of discomfort, whether that involves placing a filling or crown, performing root canal therapy or an extraction, or considering another emergency treatment.
The Most Common Dental Emergencies
We treat many types of dental emergencies, so don't wait to give us a call even if you aren't sure you're experiencing one. Since they come in many forms, it never hurts to know for sure. The sooner you seek help, the better. If you believe you have any of the following below, please get in touch – we'll be able to confirm if you should come the same day or get scheduled for a separate visit.
Understanding the Cost of Dental Emergencies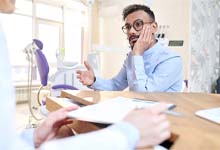 Until we have the opportunity to perform a more detailed exam, we won't be able to know for sure how much your dental emergency will cost you. Upon evaluating your situation and symptoms, Dr. Applequist will break down the best treatment options available to you and their estimated costs. Keep in mind that avoiding the care that you need will likely result in needing additional and more expensive dental treatment later. We'll always inform you of your costs before completing any care, and emergency exams are a relatively inexpensive part of your overall visit.
How to Prevent Dental Emergencies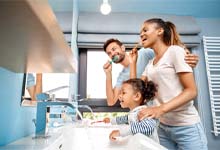 Preventing dental emergencies generally involves keeping the following steps in mind below.
Visit our office regularly for a routine dental exam and cleaning.
Stay on top of your oral hygiene by brushing twice a day and flossing daily.
Avoid very hard foods that can crack teeth and eat a balanced diet low in sugar.
Wear a mouthguard when playing contact sports or if you have a teeth grinding habit.
Never use your teeth to perform tasks designed for a tool, such as opening packages or trimming your fingernails.
Break bad habits like smoking or using tobacco products.