Dental Implant Failure and Salvage – Crookston, MN
Protecting Your Newly Restored Grin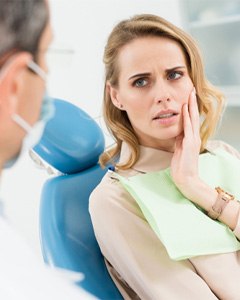 It always pays to be prepared for the worst even when it comes to the most reliable procedures. Dental implants are a prime example of this; they don't fail very often, but prompt treatment is needed if they do. Dr. Applequist is prepared to help you figure out what treatments you may need to keep your smile as a whole safe. If there's any sign that something has gone wrong with your dental implant posts, call our Crookston practice.
Why Choose Renu Dental for Dental Implant Salvage?
In-Office Dental Implant Placement and Restoration
Sedation Available for Anxious Patients
Same-Day Visits for Emergency Situations
Why Do Dental Implants Fail?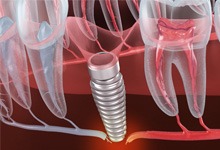 Under normal circumstances, dental implants fuse with your jawbone and stay firmly anchored in place, often being able to last a lifetime. If they fail, it's usually due to one of the following circumstances:
The tissues responsible for holding the implants in place have badly deteriorated due to an infection.
The implant wasn't able to bond with the jawbone at all, possibly due to a specific medical condition.
A blow to the face damaged the implant posts or the tissues around them.
Symptoms of Failed Dental Implants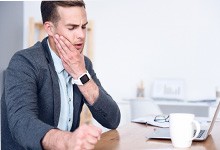 Dental implant failure can occur at any point after your implants are placed. Some people start experiencing problems shortly after their surgery. In other cases, issues might not start occurring until many years after the procedure. However, the symptoms of your implant failure are likely to be similar no matter what the timing is.
Some telltale signs of a failed dental implant include:
Any pain that's more severe or lasts longer than the discomfort that's associated with implant placement.
A dental implant post that moves around.
Pus forming on the gums, which usually means that an infection has occurred.
Having trouble eating certain foods even after your restoration (the crown, bridge, or denture attached to the implants) is in place.
How Dental Implant Salvage Works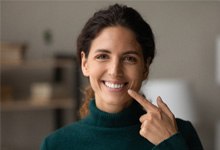 Obviously, the salvage process will have to be customized depending on what caused your dental implants to fail. That said, we'll always begin by asking about your symptoms and taking a close look at your mouth.
If there's an infection, we might be able to treat it while leaving your implant posts in your jaw. In other circumstances – such as implant failure caused by a blow to the face – the posts might need to be taken out altogether. You may be able to pursue new dental implants after a successful recovery.