Dental Implants – Crookston, MN
Restore Your Smile and Your Confidence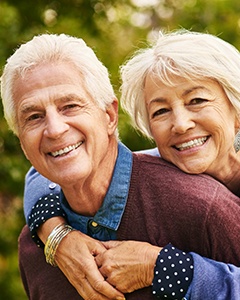 Living with a failing or missing tooth takes a toll not only on your daily life, but also your confidence and self-esteem. It is difficult to properly chew and eat the healthy foods you would normally enjoy when you have a tooth that compromised. It also might feel embarrassing talking and smiling at other people when you don't feel confident about your smile. The good news is that dental implants offer an excellent long-term solution for restoring your oral health and your smile.
Benefits of Dental Implants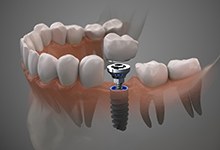 The secret behind the success of dental implants lies in the fact that they replace both your root and your tooth. This is important because when you lose a root, your bone begins to deteriorate, which affects support for your surrounding teeth and could eventually result in more tooth loss.
When you don't replace a missing tooth, your remaining teeth begin to shift and tilt, which leads to bite misalignment and increases your risk of developing issues like gum disease and tooth decay.
Other benefits dental implants offer are:
Excellent longevity – They can potentially last a lifetime with excellent home care and regular dental checkups
A natural look and feel - Implants closely mimic your natural tooth so they look and function as you were used to
A 95% success rate
Exceptional function – You will be able to eat, chew, brush, and floss as you were always used to with your dental implant
Indications for Dental Implants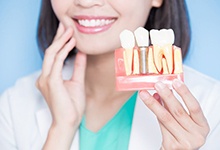 Dental implants are capable of restoring one tooth, or multiple teeth including an entire arch. They can support different types of restorations that allow our dentists to restore your smile, even if you're missing most of your teeth.
Missing Single Tooth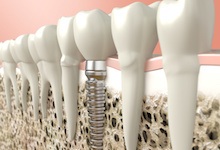 When you are missing only one tooth, your implant restoration will be a customized porcelain crown. It's designed by our dentists to match your neighboring teeth and blend flawlessly with your smile.
Missing Multiple Teeth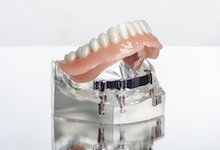 If you are missing multiple teeth, dental implants can be used to support a prosthetic such as a dental bridge or partial. These appliances fill in the gaps of missing spaces, while also protecting the health of your jawbone.
Missing All Teeth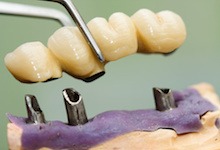 If you are missing an entire arch of teeth, an implant supported denture is the solution you're looking for. A few strategically placed implants can support a denture that has been designed to "snap" into them. Implants offer denture wearers improved stability so there is no movement or slippage when they talk or eat. They also promote bone health, which ensures longevity for your denture.
Understanding the Cost of Dental Implants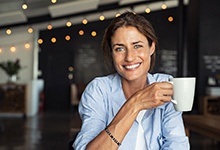 The cost of dental implants varies greatly with each patient. A few factors come into play when determining the fees such as the number of implants you're getting, what type of restoration is being placed, and the complexity of the case. The first place to start when considering dental implants is a consultation with Dr. Jensen or Dr. Applequist.
Don't let compromised teeth keep you from living your best life! Give Renu Dental a call today to schedule your consultation.