October 7, 2022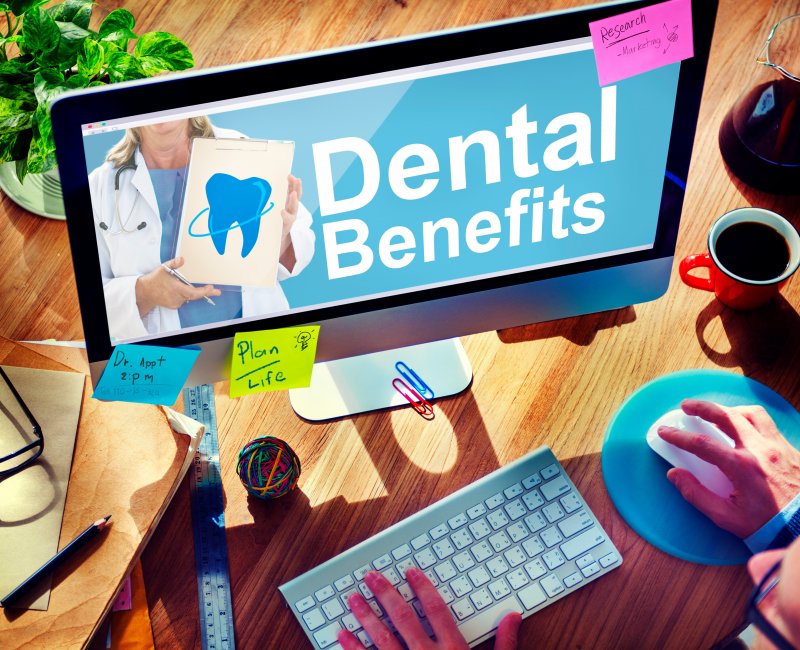 Everyone wants to get the most out of an investment. You pay into your dental insurance and it is a great investment because it helps you save money when it comes to your oral healthcare. By looking after your smile, you are contributing to the health of your entire body! However, dental insurance plans don't work exactly like health insurance ones. Here are four ways to help maximize your dental benefits and get the most out of your plan for your pearly whites.
#1 Use Your Preventive Coverage
One of the best ways to fully maximize your benefits is to go to your bi-yearly visits for checkups and cleanings! At these appointments, you will receive care to determine if there are any oral health issues, which can affect your physical health. Additionally, your dental hygienist will also clean your teeth and gums to prevent future problems. Most dental insurance plans fully cover preventive care, so make sure to use it to keep your teeth in their best condition and avoid costly emergency treatments down the line.
#2 Choose an In-Network Dentist
A practice that's in-network with your insurance company has agreed to set a cap on the cost of certain services. Patients with in-network plans tend to enjoy better savings. Check a practice's website to see if your insurance is listed. Remember that you can always call to see if they accept any plans that aren't noted on their site.
#3 Carefully Plan Longer Treatments
Your plan will only pay so much in a given year, but what if you need a treatment that will go over this limit? Some treatments will require more than one appointment. A good strategy for using your insurance to pay for such services is to schedule it so that part of it is done before the end of the year and the other part is completed afterward. You'll be able to use the benefits you currently have to help pay for the initial treatment; then, once your plan resets, you can use your new benefits to take care of the rest.
#4 Take the Time to Review Your Benefits
Reviewing your dental benefits so you know exactly what they cover and when they reset will help you plan your oral care efficiently and cost-effectively. Benefits are usually reset at the end of the calendar year, but you can also talk directly to your insurance provider or your dental team to get more clarification about your benefits.
Your dental insurance is a great investment in your oral, physical, and financial health. Following these helpful ways will get you the most out of it in all areas!
About the Author
Dr. Tiara Applequist serves Crookston and loves to build long-lasting relationships with her patients through all areas of dentistry—preventive, cosmetic, restorative, emergency, and even children's dentistry. The team at Renu Dental wants to help you with all your dental needs, including getting the most out of your dental insurance so you and your family can have smiles to last for years to come! To schedule one of your bi-yearly appointments or learn how to maximize your insurance, visit their website or call (218) 275-2415.
Comments Off

on Smile Guaranteed: 4 Ways to Maximize Your Dental Insurance Benefits
No Comments
No comments yet.
RSS feed for comments on this post.
Sorry, the comment form is closed at this time.