September 5, 2017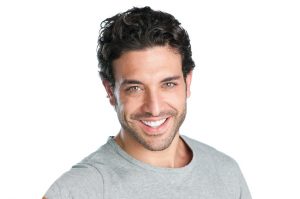 Tooth decay is the most chronic condition dentists treat with 91% of adults and 59% of children having had at least one cavity in a permanent tooth. In addition, it is estimated that almost 19% of children and nearly 32% of adults currently have one that is untreated. While they are very common, they may eventually become a thing of the past as researchers have developed a small molecule to prevent or stop tooth decay. It blocks the function of a virulence enzyme that is found in oral bacterium to potentially inhibit the destruction of the enamel.

New Research Could Prevent Cavities
Streptococcus mutans is the main bacteria known to cause tooth decay. Researchers at the University of Alabama at Birmingham have developed a new molecule that hinders the production of the biofilm that sticks to the surface of a tooth, eating away at its enamel.
When used in rats who were fed a caries-promoting diet, the molecule positively interacted with the bacteria to significantly decreased the development of tooth decay. With the 2015 Global Burden of Disease study reporting that 2.3 billion people around the world having had at least one cavity, this could potentially lower the occurrence by taking away the bacteria's power to destroy the enamel.
While the molecule appears to be very promising, its use in a clinical setting remains far into the future as more research and analysis must be completed. In the meantime, it is best to continue to use the current preventive methods that are recommended by your dentist to reduce your risk for tooth decay.
Protect Your Smile from Cavities
Your first line of defense against tooth decay involves your home oral hygiene habits. It is recommended that you brush your teeth twice a day using a soft-bristled toothbrush and fluoride toothpaste. Holding the brush at a 45-degree angle, clean all surfaces of the teeth for at least two minutes. In addition, it is best to floss in between each tooth and around the gum line each day before going to bed.
To help prevent cavities, it is best to eat a well-balanced diet that is limited in sugars and starches. When they combine with the bacteria in your mouth, they turn to acid, eating away at your enamel. As a result, it is advised to limit your consumption of them to protect your teeth.
It is also recommended that you visit your dentist twice a year for a cleaning and checkup. By removing plaque and tartar buildup, you will further reduce your risk for cavities. In addition, a regular checkup allows your dentist to detect areas of weakened enamel sooner to help stop the development of a cavity.
Get a Cavity-Free Smile Today
To protect the health of your teeth, it is best to practice proper oral hygiene habits, eat a well-balanced diet, and visit your dentist every six months for a preventive appointment.
About Dr. Jaclyn Jensen
Dr. Jaclyn Jensen earned her doctorate of dental surgery degree in 2006 from the University of Minnesota to provide high-quality dentistry. With a commitment to develop and maintain healthy smiles, she provides the necessary services needed to achieve optimal oral health. If you have any questions about cavity prevention, contact Renu Dental to schedule a consultation.
Comments Off

on Could Tooth Decay Become a Thing of the Past?
No Comments
No comments yet.
RSS feed for comments on this post.
Sorry, the comment form is closed at this time.