March 16, 2023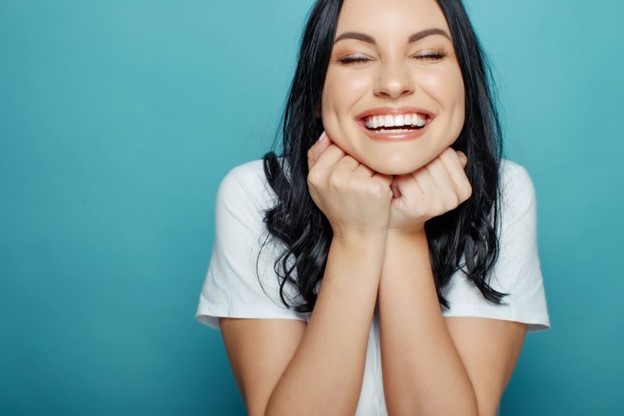 Having a stained beam can make it hard for you to love your pearly whites. To address dental discoloration, many patients opt for teeth whitening treatments. Compared to store-bought alternatives, professional whitening offers safe, consistent, and long-lasting results. After brightening your teeth, it's essential to avoid certain foods and drinks for a few days to maintain your results. Continue reading to learn about some foods and drinks you should avoid and what you should eat and drink instead.
Why Certain Foods & Drinks Stain Your Beam
Food can cause staining on teeth because many of the things we eat and drink contain chromogens. These are compounds that have strong pigments that attach to the enamel on our teeth. Additionally, foods that are acidic can soften the enamel on teeth, making them more susceptible to staining.
Certain foods and drinks also have a high sugar content, which lets bacteria thrive and create plaque buildup on teeth, leading to discoloration. Overall, what we eat and drink can have a significant impact on the appearance of our teeth. So, it's important to be mindful of the foods and drinks we consume.
Foods & Drinks to Avoid After Teeth Whitening
Certain foods and drinks can leave dark pigments on your teeth, causing staining. This is especially problematic after teeth whitening. To avoid discoloration, be mindful of the following foods and beverages:
Dark or vibrant produce – This includes berries, spinach, carrots, grapes, pomegranates, plums, beets, and cherries.
Highly pigmented sauces – This includes tomato sauce, soy sauce, barbecue sauce, curry sauce, and balsamic vinegar.
Acidic foods and beverages – This includes pickles, beer, citrus fruits, and sports drinks.
Brown or black drinks – This includes dark sodas, coffee, and tea.
Colorful beverages – This includes red wine and grape juice.
What to Eat Instead
Now that you know what foods and drinks to avoid after teeth whitening, it's important to know what to consume instead. Opt for non-staining foods and drinks, such as:
Firm fruits and veggies, such as green beans, cauliflower, apples, carrots, or celery
White dairy products, like milk, yogurts, cheeses, or vanilla-based ice creams
White onions, coconuts, bananas, or similarly-colored fruits and veggies
Cocktails made with tequila or other clear mixers and alcohol
White fish, skinless poultry, or deli meats
White rice, pasta, or porridge
Water or coconut water
White, crustless bread
Classic lemonade
Peeled potatoes
Scrambled eggs
After a teeth whitening treatment, certain foods and drinks need to be avoided. However, there are still many options available. With a little patience, you'll be able to re-add your favorite foods to your diet while enjoying a brighter, stunning smile!
About the Practice
Dr. Tiara Applequist and her team at Renu Dental provide top-quality dental services to patients in the Crookston area. In addition to general dentistry, the practice also offers cosmetic procedures like teeth whitening to help patients achieve a brighter, more confident smile. Dr. Applequist is committed to providing personalized care to each patient and can offer advice on how to maintain a white smile after treatment. To learn more about the teeth whitening services offered by Renu Dental or to schedule an appointment, patients can contact Dr. Applequist at (218) 275-2415 or visit her website.
Comments Off

on Foods That You Should Avoid After Whitening Your Teeth
No Comments
No comments yet.
RSS feed for comments on this post.
Sorry, the comment form is closed at this time.