August 2, 2022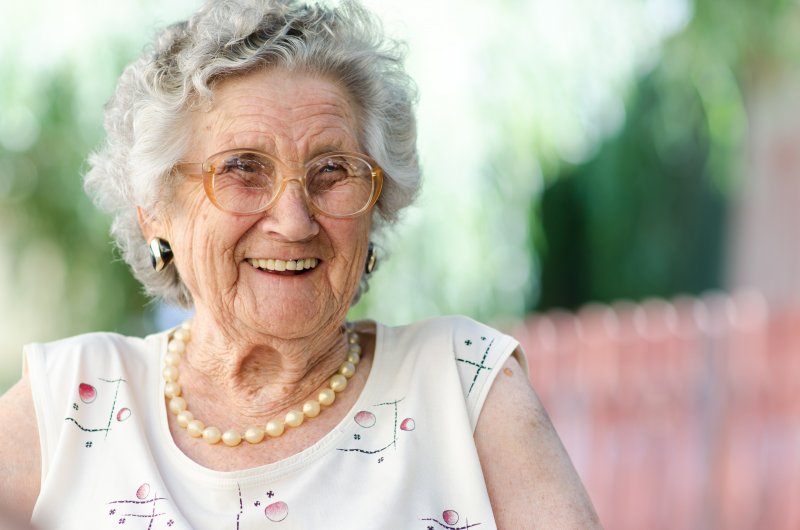 Once you've reached the age of 65, you're eligible to enroll into Medicare to cover your most essential healthcare expenses in retirement. However, you may have noticed that this plan not only fails to cover your most important dental treatments, but many dental offices do not accept it. This can make it far more difficult to get the care you need and protect your smile into old age. In circumstances like these, it may be worth it to enroll into a dental membership plan from a dental office.
What is a Dental Membership Plan?
A dental membership plan is a relatively common alternative to traditional dental insurance. Once you sign up, you pay a regular fee (which can be monthly or annual) to gain access to common dental services. For example, you can receive dental exams, cleanings, X-rays, fluoride treatment, and other forms of preventive care under one flat, discounted fee.
One of the reasons dental practices offer these types of plans is because they know that many people either don't like using traditional dental insurance plans or find them too expensive. By signing up, you can make your oral healthcare as a senior not just more predictable, but more affordable as well.
Benefits of Using an In-House Option
There are many benefits to enrolling into an in-house membership plan as a senior. When searching for a dentist, consider asking them if they offer one and learn about the details. Common benefits include the following:
Less Complicated Coverage
In-house memberships do not require paying for deductibles nor worrying about annual maximums, claims forms, waiting periods, or speaking with an insurance agent over the phone. In terms of dental services, what you see is what you get. This aspect alone is very appealing for people who want to visit their dentist, receive care, and walk out as smoothly as possible.
Reliable Dental Services
Coverage within dental insurance plans can change every year, making it more difficult to know what benefits you're entitled to. With an in-house membership, you not only know exactly what will be covered, but you can even receive coverage for services not typically included in dental insurance plans (such as periodontal care). On average, a periodontal in-house plan is still cheaper than a periodontal-focused insurance plan, so you're saving money when you enroll!
Improved Affordability
The rates for dental insurance can go up and down over the years, making it more difficult to fit them into your monthly budget. Flat rates are the norm for in-house membership plans, meaning it's much easier to afford routine oral healthcare as a senior. Additionally, in-house memberships often come with discounts on other services provided at the office. This includes dental implants and even cosmetic services in many cases – just make sure to confirm with the office beforehand.
At the end of the day, your oral health matters at every age. However, that doesn't mean you need to go through the traditional avenues to pay for it.
About the Author
Dr. Tiara Applequist remains dedicated to helping her patients get the best oral healthcare possible at a reasonable price. It's one of the reasons she offers an in-house membership plan to make dental care for seniors easy to fit into a monthly budget. To learn more about the details of her plan, you can contact her through her website.
Comments Off

on Should You Consider a Dental Membership Plan as a Senior?
No Comments
No comments yet.
RSS feed for comments on this post.
Sorry, the comment form is closed at this time.