October 4, 2021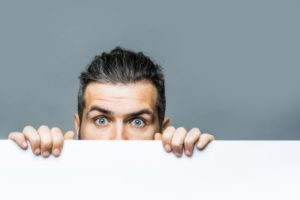 Is your calendar jam-packed with to-dos? Does going to the dentist scare you? Is your budget a bit tighter than usual with the approaching holiday season?
Regardless of the reason, postponing dental checkups or avoiding them altogether is setting your oral health up for trouble. Some people get nervous about going to the dentist for one reason or another, but the benefits of the exam and cleaning will always be superior to skipping the visit and just hoping that you don't develop any dental problems.
Keep reading to learn some reasons people mention for skipping their dentist visits, as well as points why your dentist in Thief River Falls is no one to fear.
What Are Some Reasons People Give for Not Going to the Dentist?
Everyone has a different excuse when they don't want to do something, but here are reasons why people don't go to the dentist often enough or at all:
No symptoms: When a person does not feel any adverse effects, such as a toothache, they may use it to justify the notion that they don't need a checkup. It's only a matter of time with this approach before something goes wrong.
Shame: Someone with bad breath or issues with their smile may avoid the dentist out of embarrassment, which is sad because that's probably their best resource to fix the problem.
Lack of insurance: This reason could be about their insurance not providing coverage for the needed procedures to be affordable or not having any insurance at all. If you have a developing dental issue, it's not going to politely vanish because you don't have insurance coverage.
Fear: This could stem from a negative experience at the dentist, a fear of sharp objects, or maybe just seeing someone else appearing to be in pain at the dentist.
Here's Why There's Nothing to Fear at the Dentist
If you worry about going to the dentist, here are some reasons to get past it:
Dental tools should not be feared. If you dwell on the cleaning tools for whatever reason, be sure to ask the hygienist to explain to you what each one is used for before the exam starts. You are more likely to fear the unknown as opposed to being familiar with each tool.
The average appointment does not take long. Most appointments are 60 minutes or less, so realize that you will usually be in and out of the dental chair before you know it.
Ask about your treatment beforehand. Instead of wondering what is happening during an exam, check with the hygienist when you first sit down so you can be informed and not caught by surprise.
Oral care can improve your overall health. Every system of your body is interconnected. Choosing to visit your dentist regularly can help ensure you maximize your potential to live healthfully.
If you don't want to go to the dentist, you'll always be able to find a reason you feel is sufficient. However, the future of your teeth and gums lies with you realizing a dental exam needs to be done whether you want to sit through it or not. Schedule an appointment to gain valuable peace of mind!
About the Practice
At Renu Dental Care, our team is invested in offering patients high-quality, high-tech dental care with a personalized touch. Our two skilled dentists and their knowledgeable staff create a unique care plan to suit each patient and we offer the latest in dentistry techniques and technologies. A six-month checkup at Renu Dental Care includes digital photos and X-rays, a visual exam, a cleaning, and a face-to-face consultation with the dentist. Let us ensure your oral health remains in good standing by scheduling an appointment on our website or calling (218) 281-1301.
Comments Off

on Here's Why You Shouldn't Hesitate to See Your Dentist
No Comments
No comments yet.
RSS feed for comments on this post.
Sorry, the comment form is closed at this time.