November 14, 2017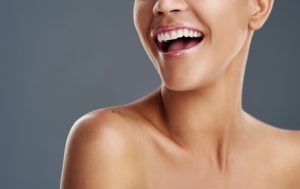 When you're finished opening all your gifts from under the tree, there's always one more thing to look forward to: the stocking! Beneath all of the gift cards, sweets, and trinkets, you find a particularly interesting wrapped square package. After ripping it open with curiosity, you find a small package of minty floss.
Although you have many other gifts to look forward to this year, floss is one of the gifts that you should get a lot of use out of this year! If you're properly taking care of your teeth, you should be flossing once a day for better oral health. Your dentist recommends thanking whoever gifts you the tools to take care of your smile. They have your best interest and smile in mind.
Flossing for a Healthier, Fresher Mouth
It's a known fact that many people don't enjoy brushing their teeth, but it's critical to maintaining a healthy mouth. Research studies have found that 14% of people admit that they would rather clean toilets than do it. That's a scary statistic when you think about how many sweets and food-related events people generally attend during the holiday season.
This is what's important to remember: even if you brush your teeth every day, there are still areas in the mouth that you cannot reach, like around the gum line and in between the teeth. That's why flossing is so critical. Flossing is the only way to remove the food particles and dental debris from these tight spaces. However, if you're actively skipping your dental routine, you're allowing them to build up. This bad habit can only lead down a long road of painful dental problems like tooth decay and gum disease.
However, your mouth is not the only area that's affected when your oral health becomes compromised. The bacteria from your gum disease can enter the bloodstream, leading to heart disease, strokes, and even brain damage! The best way to protect your mouth and whole body is to simply floss every day.
Gift Yourself Better Oral Health These Holidays
Even if you aren't thrilled at having floss as a stocking stuffer, whoever gifted you that valuable dental tool really wants you to be healthy. Rather than chucking dental floss to the side, take a few minutes out of your day to show your teeth and gums more attention during your dental home care routine. Not only will you have a fresher, stronger smile, but you'll be gifting yourself the best present of all: better oral health!
---
About Our Office
At Renu Dental, we are committed to treating each patient with compassion, keeping their smile goals and oral health in mind with every dental service we provide. With personalized treatment plans, we will help you reach your oral health goals. If you have any questions about the importance of flossing or improving your smile, feel free to contact us!
Comments Off

on Your Dentist Says Stuffing Stockings with Floss is Sweet!
No Comments
No comments yet.
RSS feed for comments on this post.
Sorry, the comment form is closed at this time.