February 13, 2017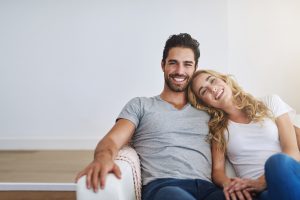 "The expression one wears on one's face is far more important than the clothes one wears on one's back." Dale Carnegie was a famous writer and lecturer that coached various courses in self-improvement, salesmanship, and interpersonal skills. During his studies, he found the importance of having a beautiful smile that you're confident enough to show off. Society perceives you as more attractive, which in turn makes you more confident in your day to day life. If you're looking for a dentist in Red Lake Falls that understands how important having dazzling pearly whites are, you are looking in the right place. Dr. Jensen and Dr. Applequist offer comprehensive cosmetic services near Red Lake Falls at Renu Dental Care!
How can cosmetic dentistry change my life?
A beautiful smile holds power! When your smile looks its absolute best, you feel so much better about yourself, your job, and even your relationships. Even Tupac Shakur, the famous hip-hop legend, realized the contagious benefits of smiling. He stated in the opening of his song Power of a Smile, "…the power of anger can raise inside until it tears you apart. But the power of a smile, especially yours, can heal a frozen heart."
As your trusted dental team, we want your teeth to be as attractive as they are healthy. That's why we're proud to offer cosmetic dental services alongside our other various treatments. Patients that have undergone cosmetic dental procedures report that these services have changed their lives for the better, even helping them achieve personal goals that seemed unattainable before.
What cosmetic services do we offer?
If you feel like your flawed smile is holding you back from reaching your full potential, Renu Dental Care offers a variety of treatments and procedures to bring your confidence to the next level. Your cosmetic dentist in Red Lake Falls provides prescribed whitening treatments to complete from the comfortability of your own home. If you feel like your smile needs "too much" work to be done, our office can provide the instant makeover you've always imagined with porcelain veneers or cosmetic bonding. It might not even occur to patients to visit the dentist for Botox treatments, but our years of experience working with the structure of various patients smiles and faces actually make us the ideal medical practitioners to offer this service. A smile with extensive blemishes can still be covered and repaired with a combination of various cosmetic services. Once treatments are completed, we hope to see all our patient's confidence shine as bright as their new, polished smiles.
What cosmetic service is right for me?
At the end of the day, you can only decide if cosmetic dentistry is the next step in your oral health journey. Our dentist makes the best recommendations during an open, judgement-free consultation about your smile goals. Learn how Renu Dental Care can build your dream smile by contacting us! We are passionate about recreating healthy, beautiful smiles for everyone in our community and surrounding areas.
Comments Off

on Nearby Dentist in Red Lake Falls Dramatically Fixes Smiles!
No Comments
No comments yet.
RSS feed for comments on this post.
Sorry, the comment form is closed at this time.