February 20, 2018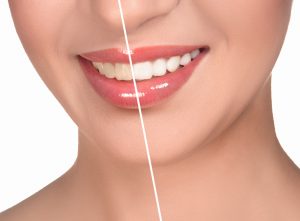 Among the past year or so, there has been a new trend emerging among influencers, advertisements, and social media to add shock value: charcoal teeth whitening. How could such a dark—seemingly dirty—substance cause your teeth to look cleaner?
Well, the truth is that your teeth may look brighter for the moment, but charcoal products could actually be damaging your teeth and make your teeth look duller in the long run. Learn more from your local dentist in this week's blog post about teeth whitening!
The Truth About Dangerous Charcoal Teeth Whitening
The shock value that's added to charcoal whitening systems add a bit of intrigue and make potential customers wonder. That's what sets it apart on the market—and it's proven to be a great selling point. But many patients find that they aren't satisfied with their smiles months down the line. Or, even worse—they find out from their dentist that they have actually damaged their smile. How?
Charcoal whitening products are extremely abrasive because the main ingredient—charcoal—has a rough texture itself! The way that the product is able to "lift stains" is actually by scrubbing away your stained tooth enamel—literally. So, it's not "lifting stains" but actually removing your protective layer of your smile to reveal the beneath layer that appears to be whiter in the moment.
When you break down the enamel of your teeth, you actually leave your smile susceptible to tooth decay, cavities, and other dental concerns. Plus, the foods and drinks you eat in the future will be able to stain your teeth even easier with the enamel missing from your teeth.
Try These Safer, More Traditional Methods
You might want to default to an over the counter product, but you should avoid those, too. You won't achieve the results you're really desiring. Instead, trust your local dentist with professional-grade, safely monitored teeth whitening treatments.
These methods are not only much safer, but convenient as well. Many practices offer both in-office and at-home whitening treatments, so either way you can quickly and conveniently achieve whiter, brighter teeth.
If you would like to learn more about teeth whitening from your local dentist, you can simply call to schedule a cosmetic consultation! They would be happy to walk you through the entire process and help you achieve the results you want.
---
About Our Office
Here at Renu Dental, one of the worst things that our patients can do is hide their smile. We want everyone to have teeth and gums that they can hardly stop showing off! Learn more about how our cosmetic treatments and procedures can help you reach your aesthetic and health goals today by contacting our office. We would be more than happy to explain the process of each treatment and how you can benefit from them.
Comments Off

on Would your Dentist Recommend Charcoal Teeth Whitening?
No Comments
No comments yet.
RSS feed for comments on this post.
Sorry, the comment form is closed at this time.