December 17, 2019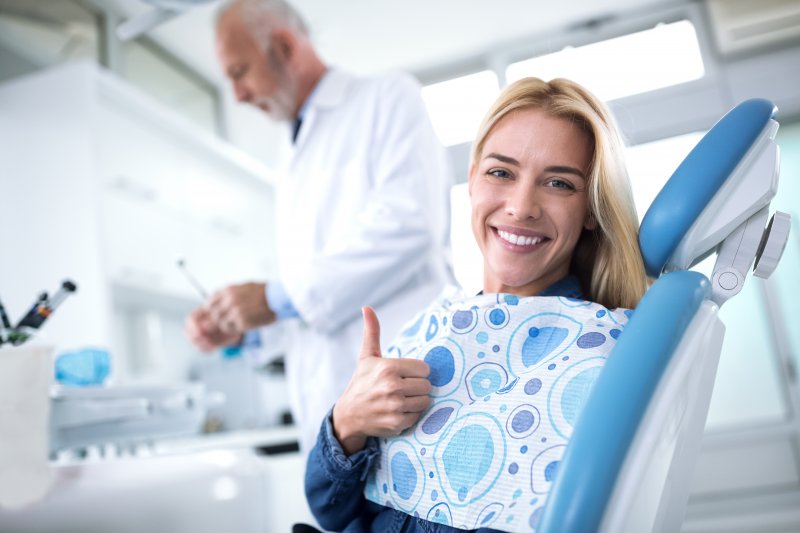 Is your dental phobia so bad that you would rather bear the pain of a chronic toothache than seek treatment? Unfortunately, this is the reality for many patients, and it can often lead to worsening dental problems. If anxiety and fear are keeping you from maintaining your oral health, allow your dentist to provide sedation dentistry. Not only will you feel more relaxed, but you will be able to care for your smile without the worry! Find out more about the methods used and how it can be beneficial during your next visit.
Why Avoiding the Dentist is a Bad Idea
If you suffer from dental anxiety, it is likely that you have a specific reason as to why you avoid your dentist's office like the plague. From a past, traumatic experience to a fear of needles or inability to sit still during an appointment, far too many people skip out on their regular appointments because the sights and sounds are too much to handle. This mentality can lead to serious problems for your teeth and gums, resulting in tooth decay, cavities, gum disease, or worse, oral cancer.
Seeing your dentist every six months is beneficial to ensuring your smile is in good shape. By removing harmful plaque and tartar from your gum line as well as checking for abnormalities that may exist within your oral cavity, your dentist can serve as your greatest ally in the battle against dental disease.
Fortunately, more and more dentists are recognizing the fear that exists among their patients, which is why sedation dentistry is now available in most dental offices.
What is Nitrous Oxide Sedation?
There are various types of sedation, but the most common is nitrous oxide. Also known as "laughing gas," this safe and effective service allows the patient to feel completely relaxed while receiving treatment or undergoing a minor procedure. Whether it is a tooth cleaning or dental filling, nitrous oxide can make it easier for both you and your dentist.
How Is It Administered?
Nitrous oxide is a gas that is administered through a nasal mask that is placed over your nose prior to treatment. You will be instructed to inhale the gas, and within minutes, you will begin to notice its effects. You might feel light-headed or even as if you are floating. It is at this point that your dentist will begin to work on your teeth and gums.
Throughout your visit, your vitals will be closely watched by your dentist, all of which can be easily adjusted if necessary.
Once your visit is complete, the mask will be removed and gas turned off. In no time at all, the effects will wear off, and you will be free to resume regular activity immediately after you leave.
Going to the dentist doesn't have to be scary anymore. With sedation dentistry, you can take better care of your teeth and enjoy a healthier smile for years to come.
About the Author
Dr. Jaclyn Jensen earned a Doctor of Dental Surgery degree from the University of Minnesota in 2006. Focusing on patient comfort, she is committed to improving the health of her patients by using state-of-the-art technology and continuing education. Concerned about your visit or upcoming procedure? Dr. Jensen and her team can use sedation dentistry to help keep you relaxed during your appointment. To learn more about this available service, visit our website or call (218) 281-1301.
Comments Off

on Dental Phobia? Discover the Benefits of Sedation
No Comments
No comments yet.
RSS feed for comments on this post.
Sorry, the comment form is closed at this time.