September 15, 2023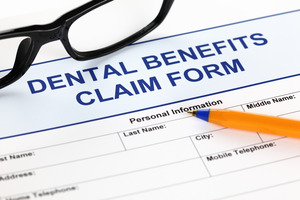 When you visit the dentist for a checkup, you may be told that you need to have a filling placed. The question is, how soon should you have the procedure done? In general, it's best to get your filling as quickly as possible – especially if it's almost time for your dental insurance plan to reset. Here's why having a filling placed now could be the best choice when it comes to protecting your smile and maximizing your dental insurance benefits.
Using Dental Insurance to Pay for Fillings
Fillings are considered necessary for protecting and restoring your oral health, so you can usually expect them to be covered by your dental insurance plan. Many insurance companies classify fillings as a basic procedure and will pay around 80% of the overall cost. The exact level of coverage can vary depending on your insurance carrier; you may want to review your plan to make sure that you understand the details.
For many patients, getting fillings placed as soon as possible can be a great way to maximize their insurance benefits while they still have them. Many dental insurance plans reset at the end of the year, and when they do, any remaining benefits are essentially lost. As such, if you want to get your money's worth out of your dental insurance, it's best to have any necessary dental work done now
What Happens If You Wait Too Long to Have a Filling Placed?
Of course, dental insurance is far from the only reason why you shouldn't put off getting a filling for too long; you also want to make sure that your cavity is addressed as quickly as possible. The longer tooth decay is ignored, the worse it will become over time. Eventually, your cavity could lead to an infection, and it may even cause you to lose the tooth in question altogether.
On top of that, while a filling is often enough to address a cavity while it's still small, advanced cases of tooth decay might require more extensive procedures such as a root canal treatment. And if the tooth is completely compromised, you may need to consider the cost of having it replaced. Getting a filling now will help prevent the problem from growing worse, thus ultimately saving you money.
Getting a filling is often a vital step for restoring your oral health, and it could be the right choice for your bank account. Make arrangements with your dentist to have your filling placed as soon as possible, and be sure to speak with their team if you have any questions about using your dental insurance to pay for the procedure.
About the Author
Dr. Tiara Applequist studied dentistry at the University of Minnesota. She always takes the time to thoroughly answer any questions that her patients have about their dental care. She offers composite resin fillings as a way to treat cavities without negatively affecting the appearance of the teeth. Her Crookston practice, Renu Dental, accepts a wide variety of dental insurance plans. To schedule a consultation with Dr. Applequist, visit her website or call (218) 281-1301.
Comments Off

on Get Your Fillings Before Your Dental Insurance Benefits Reset
No Comments
No comments yet.
RSS feed for comments on this post.
Sorry, the comment form is closed at this time.