July 12, 2021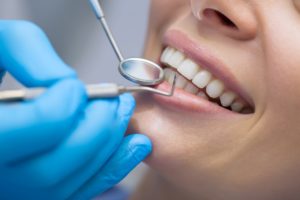 Are you embarrassed to show your teeth? You're not alone because few people are born with naturally flawless smiles. Besides genetics, several factors can affect the way your teeth look, like poor oral hygiene or injuries. You don't need to feel insecure about your smile any longer. You might be a candidate for dental bonding in Crookston. You'll enjoy drastic, lasting results using an affordable and minimally invasive treatment.
What is Dental Bonding?
Dental bonding is referred to by various names, including cosmetic and direct bonding. No matter what you call it, you can significantly improve your smile and self-esteem without needing an invasive procedure. A composite resin material is customized to match the color of your enamel using a shade guide. As a result, it will blend in with your tooth when it's applied to fix a variety of imperfections, such as:
Tooth decay
Exposed tooth roots
Chipped or cracked teeth
Abnormally shaped teeth
Gaps between teeth
Stains and discoloration
You'll need a consultation with your cosmetic dentist in Crookston to ensure it's the right treatment for you. They'll assess your smile and learn more about your goals to create a personalized strategy. Depending on the number of teeth you're fixing, you can have the results you want after just one appointment. If you're correcting several teeth, you may require more than one visit. Once your treatment is complete, your new smile can last for a decade or longer with the right aftercare, like maintaining your oral hygiene.
What are the Benefits of Dental Bonding?
Dental bonding is a popular procedure because it offers numerous advantages over other treatments, including:
Looks Natural: The resin will match your tooth perfectly, so no one will notice it's there.
Quick Results: There isn't any need for a lengthy procedure or recovery to get the results you want.
Durable: The average lifespan of dental bonding is about 10 years, but it's not uncommon for it to last for much longer with the proper care.
Minimally Invasive: Many patients don't even need an anesthetic due to advancements in technologies and techniques.
Affordable: Although it's considered elective, there are instances your dental insurance can be used to offset the amount you pay. Even without insurance, dental bonding is more affordable than other treatments, like veneers.
Easy Maintenance and Care: You'll care for your dental bonding the same way you do your natural teeth. Besides brushing and flossing, don't forget to visit your dentist semi-annually for a cleaning and checkup.
Invest in a Confident Smile
You don't need to hide your teeth anymore. You can achieve the picture-perfect smile you deserve with dental bonding. Take your first step toward a confident future by scheduling your consultation.
About Dr. Jaclyn Jensen
Dr. Jensen earned her dental degree from the University of Minnesota. She strives to provide patient-focused treatments using state-of-the-art technology and advanced techniques. As a result, she regularly continues her training to help her patients achieve healthy, beautiful smiles. If you're ready to refresh your smile, contact our office today to see if dental bonding is right for you.
Comments Off

on Is Dental Bonding Right for Me?
No Comments
No comments yet.
RSS feed for comments on this post.
Sorry, the comment form is closed at this time.