July 16, 2017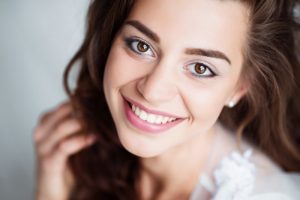 Even the smallest chip or fracture can diminish the appearance of your smile. Perhaps you've lived with teeth that overlap and keep you from smiling in photos or when you meet someone new. Your smile is one the first features people notice about you. If you're unhappy with the appearance of your teeth, it takes a toll on your confidence. Your cosmetic dentist in Crookston has solutions for you and here are some of the cosmetic services you can expect to find at Renu Dental.
Teeth Whitening
Maybe your smile just needs a boost? Teeth whitening may be the solution you need. This is a quick and cost effective way to take years off of your appearance, and it can be done in the convenience of your own home based on your schedule.
We'll craft custom plastic whitening trays with impressions we take of your teeth. This ensures that you have the proper fit to protect your gums and soft tissues from the injuries that excess whitening gel can cause. We'll show you how to safely apply the gel to your trays at home, and we suggest that you whiten for two weeks initially, or until you feel you've achieved your desired results. You'll always have your whitening trays available should you choose to update your smile in the future.
Porcelain Veneers
Teeth that are in need of greater repairs may benefit from porcelain veneers. These are thin layers of porcelain that are customized to fit over your tooth and cover dental imperfections such as:
Discoloration and staining
Small chips and fractures
Misshapen teeth
Excessive wear
Slight misalignment
Size discrepancies
Gaps and spacing between teeth
Veneers can repair a few teeth, or enhance an entire smile. They are durable and stain resistant, which means that you won't have to worry about whitening your teeth. Porcelain veneers can deliver the smile you've always wanted in only one or two appointments.
Botox
At Renu Dental, our goal is to exceed your expectations, and we do this by offering the most advanced services that you may not find at other practices. Botox can help reduce the appearance of wrinkles and fine lines. This treatment is also effective in reducing headaches and migraines by relaxing your muscles.
Specific training in facial anatomy and delivery of pain free injections makes dentists the ideal candidates for delivering Botox injections. Drs. Jaclyn Jensen and Tiara Applequist are no exception, and you can rest assured that you'll enjoy the effects of Botox treatments for at least six months or more.
Are You Ready For Your New Look?
Would you like to learn more about the possibilities for your appearance? Give your dentist in Crookston a call today to schedule a cosmetic consultation.
Comments Off

on Your Cosmetic Dentist in Crookston Can Enhance Your Smile
No Comments
No comments yet.
RSS feed for comments on this post.
Sorry, the comment form is closed at this time.