May 3, 2023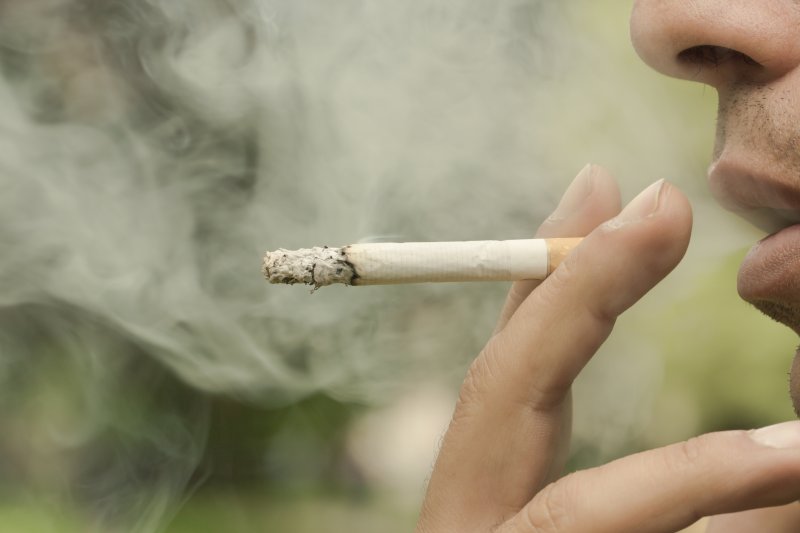 Dental implants are an incredibly popular tooth replacement option, and their remarkable reliability has quite a bit to do with that. Over 95% of dental implants are successful at 20 years, meaning that you can expect yours to last you for decades if you care for them well.
That said, there are some factors that could potentially put your dental implants at risk. Smoking, for example, can pose a problem for the security of your dental implants. If you're curious, here's what the data says.
Is Smoking a Problem for Dental Implants?
Dental implants have been the subject of a lot of studies as of late across the field of dentistry, and at least some of that has been devoted to the relationship between them and smoking.
One study conducted at the University of Murcia in Spain measured the outcomes of the dental implants of smokers and compared them to the outcomes of non-smokers. It was found that smokers were over ten times more likely to see their implants fail than the control group.
Why Can Smoking Cause Dental Implants to Fail?
While dental implants are incredibly reliable, the most common time they can fail is directly after the procedure, during healing. If healing is delayed, that increases the chances of developing an infection or just having the dental implant fall out outright.
Nicotine is a vasoconstrictor, which prevents blood from flowing into the mouth. This makes healing much more difficult, increasing the chances of developing an infection or having the implant come loose.
Can I Get Dental Implants If I Smoke?
If you're a smoker, you may be at risk of developing issues if you get dental implants. While a dentist will be happy to work with you to help you replace your teeth, most dentists would also recommend that you quit smoking before getting dental implants.
If you don't think you're ready to quit forever, you should at least try and take a break when getting the surgery. It's recommended that you quit for two weeks before and ninety days after the surgery to allow the dental implants to heal properly.
About the Author
Dr. Tiara Applequist loves that dentistry allows her to connect with her patients, so she takes the time to understand every patient as an individual with unique needs. She also makes sure to really talk with her patients so that they can have a strong understanding of the work she's doing. Dr. Applequist received her dental degree from the University of Minnesota, and continues her education to this day!
If you have any questions about dental implants, she can be reached at her website or by phone at (218) 275-2415.
Comments Off

on Can Smokers Get Dental Implants?
No Comments
No comments yet.
RSS feed for comments on this post.
Sorry, the comment form is closed at this time.