February 1, 2019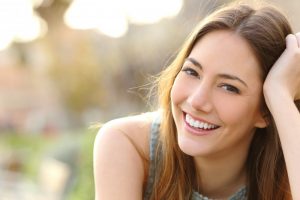 In the spirit of the new year, your dentist has an easy yet vital resolution you can make. Scheduling routine dental visits, at least twice a year, is one of the most beneficial steps you can take towards good oral health. With numerous studies piling up about the link between your oral and overall health, taking care of your smile in 2019 is a great way to help your body, too. Keep reading to learn why routine dental visits are important for the beauty and health of your pearly whites.
The Importance of Routine Dental Visits
Appointments with your dentist are never going to be your favorite activity, but they're an important part of your health routine. These visits can prevent and detect issues that you didn't even know were occurring. By examining your mouth closely as well as using X-Rays, your dentist can catch dental problems while they're still small, protecting you from more extensive and expensive procedures down the road. For example, a simple filling for a small cavity can turn into a root canal that may even need restoration. While these treatments are completely necessary, the can be avoided by routine dental checkups and cleanings.
Your dentist not only checks the health of your teeth, but they will also provide important examinations like oral cancer screenings. Dentists alone catch 85% of oral cancers, making these routine visits potentially life-saving.
Your Oral and Overall Health
Another part of your mouth that your dentist will carefully examine is your gums. Surprisingly, your gums can have an impact on the rest of your health. In fact, gum disease can increase your risk of cardiovascular disease by 20%. Additionally, it can raise your risks of certain cancers, immune disorders, diabetes, and even Alzheimer's. Gum disease affects around half of the US population, but it is entirely preventable through at-home oral healthcare and regular dental visits.
If your dentist does detect signs of gum disease, the good news is that the earliest stage is reversible. That's why routine visits are vital because they provide your dentist an opportunity to catch warning signs before they can cause problems like gum damage, supportive tissue damage, tooth loss, and serious overall health issues.
When is the last time that you saw your dentist? If it's been 6 months or longer, contact an expert dentist to start protecting your teeth. This is one of the healthiest and easiest resolutions you'll ever make!
About the Practice
Dr. Jaclyn Jensen and Dr. Tiara Applequist are a team of dentists who have a passion for patient education. That's why they want you to know the importance of routine dental visits in Crookston. They currently practice at Renu Dental, and they can be contacted through their website or by phone at (218) 281-1301 for any questions.
Comments Off

on A Healthy New Year's Resolution with Your Dentist
No Comments
No comments yet.
RSS feed for comments on this post.
Sorry, the comment form is closed at this time.