December 15, 2020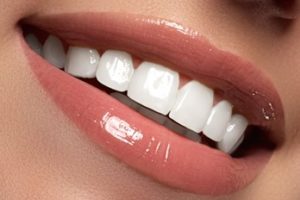 Feeling self-conscious about your smile can cause you to feel anxious and keep you from enjoying life. Getting cosmetic dentistry in Crookston can help you achieve the beautiful smile you've always wanted and help you regain confidence in yourself and your appearance. But what makes a smile beautiful? Keep reading to learn about 4 elements of a gorgeous smile.
Tooth Shape and Alignment
Straight, symmetric teeth are generally considered to be more attractive than misshapen, jagged teeth, which can be a result of overcrowding or genetics. But regardless of the reason, they can affect your self-esteem. Luckily, direct bonding can correct it. With this cosmetic treatment, your dentist will create a composite resin that is customized to match the color of your teeth and apply it to conceal any problematic spots in your smile. The material will be shaped and polished to make the treated teeth undistinguishable, leaving you with a beautiful, flawless smile.
Gaps
Some gaps can actually make a smile more beautiful, giving it character and originality. But other gaps that disrupt the alignment of teeth can give the appearance of a crooked smile. Luckily, direct bonding can also fix this issue. Your dentist will apply and shape the resin to minimize or close the spaces that are disturbing your smile's symmetry.
Tooth Color
The first thing that most people will notice about your smile is the color of your teeth. A discolored smile gives the impression that you may have poor oral hygiene or that you are ill. The whiter your teeth appear to be, the healthier and happier you look. Whitening your teeth is a common cosmetic dentistry treatment. But if you over whiten your teeth, they could appear artificial or the products could possibly give your teeth a light blue hue!
Gums
The color and proportion of your gums can affect the attractiveness of your smile. If your gums appear to be too large, they are likely to take center stage when you grin. If they've begun to recede, it can cause your teeth to look jagged or crooked and give the impression that you're unhealthy. In this case, your dentist can provide periodontal therapy, which can help restore your oral health and prevent tooth loss that may be caused by gum disease.
Having a bright, confident smile can say a lot about you. Making the decision to improve yours is a great way to invest in yourself. But it's very important to note that beauty rests in the eye of the beholder, and having good oral health is what will truly make your smile beautiful.
About the Practice
At Renu Dental, Drs. Jaclyn Jensen and Tiara Applequist are committed to providing each patient with comprehensive dental care to help them achieve their smile goals. Dr. Jenson first opened the doors of Renu Dental in 2008 and has been transforming smiles ever since. Their services include general cleanings and exams, cosmetic dentistry, periodontal therapy and more. If you're ready to get the bright, healthy smile you've always wanted, visit the website or contact the office at (218) 281-1301 to schedule your visit today.
Comments Off

on 4 Elements that Make Your Smile Beautiful
No Comments
No comments yet.
RSS feed for comments on this post.
Sorry, the comment form is closed at this time.