January 17, 2019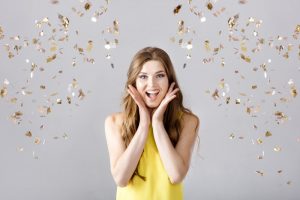 Happy New Year! It's 2019—time to set goals for what you want to accomplish. What do you want to achieve this year? Do you want to improve your health? How about making a resolution to benefit your mouth? With these three resolution ideas, suggested by your dentist in Crookston, you can dramatically promote your oral health this year.
Floss Daily
Although flossing seems like such a small task, it has a huge effect on your oral health. Brushing does remove much of the plaque that houses bacteria in your mouth, but its bristles cannot reach in between your teeth. If allowed to remain there, these harmful bacteria produce acids that attack your teeth's enamel and irritate your gums, eventually leading to cavities and gum disease. Flossing every day helps prevent these conditions and their damaging effects.
Visit the Dentist Regularly
If you brush and even floss diligently every day, you may think that you don't need to visit the dentist every six months for a checkup and cleaning. Think again! Over time, plaque can build up despite these good oral habits. Eventually plaque hardens or calcifies into tartar, which is much harder to remove. When this happens, the cavity-causing bacteria can more easily access your teeth and gums. With professional tools and training, your dentist or hygienist can remove these buildup spots and essentially wipe the slate clean. By having a dental cleaning every six months, you can help stop cavities and gum disease before they begin.
Your semiannual dental visit is about more than just a cleaning. Your dentist also performs a thorough dental exam of your teeth, gums, tongue, mouth, and throat for any abnormalities. They look for signs of serious conditions, like oral cancer, cavities, or gum disease, which can be difficult to detect by the untrained eye or without advanced equipment. Catching these serious diseases early is essential to prevent permanent damage and the need for more extensive treatment in the future.
Cut Back on Sugar
Sugar isn't just bad for your waistline but for your mouth as well. When you feed yourself, you also feed the bacteria in your mouth, which thrive on sugar and processed carbohydrates. By reducing your consumption of sugar, including sugary drinks, you help limit their effect on your teeth. Instead, try replacing sugary foods with those that actually help your mouth, such as the following:
Apples.
Carrots.
Pears.
Cucumbers.
Leafy greens like spinach.
Broccoli.
This year, choose to make a meaningful resolution to improve your oral health by following these three tips. Make this the year that you changed for the better. Following through with these goals will give you a reason to smile brightly and confidently for years to come. For more information about oral health and preventive dental care, contact your dentist in Crookston.
About the Author
Dr. Jaclyn Jensen and Dr. Tiara Applequist are dedicated to treating their patients like family, getting to know them, answering all their questions thoroughly, and helping their patients enjoy good oral health. At Renu Dental, they provide services ranging from routine checkups to dental implants and emergency dentistry. You can contact them by calling (218) 281-1301 or clicking here.
Comments Off

on 3 New Year Resolution Ideas for Your Oral Health from Your Dentist in Crookston
No Comments
No comments yet.
RSS feed for comments on this post.
Sorry, the comment form is closed at this time.