October 12, 2017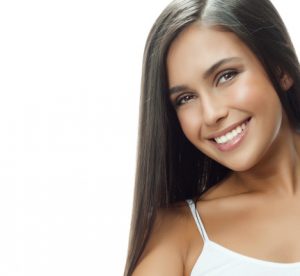 Thanks to the Internet, you can order almost anything online. Of course, that doesn't mean you should. Take your smile, for example. Did you know that you can now order do-it-yourself veneers online? These are certainly less expensive that professionally designed and placed porcelain veneers, but they are not nearly as natural looking or comfortable. For the best results, see your dentist for a beautiful smile with porcelain veneers.
What Exactly are DIY Porcelain Veneers?
DIY porcelain veneers are rarely porcelain and not permanent veneers. Instead, they are more like dentures that you wear during the day and then remove at night for cleaning.
The manufacturer sends you a kit that is used to take an impression of your teeth. You ship the impression back to the manufacturer and in a few weeks your DIY veneers arrive. They may work temporarily, but they are a poor substitute for professional and permanent veneers.
How are Permanent Veneers Placed?
Receiving permanent porcelain veneers typically requires two visits to the dentist. At the first appointment, measurements are taken of your teeth and mouth in order to specify veneers that fit perfectly for your smile and face.
Then, the dentist prepares your smile teeth by removing a slim layer of enamel. This is done to ensure that the veneers lay flush in your mouth and do not protrude.
Finally, an impression is made of your teeth. This is used in the dentist's office to give you a set of temporary veneers that you'll wear until your custom smile arrives in the office. The impression is also used at the dental lab where your veneers are hand crafted.
In a couple of weeks, the porcelain veneers are sent to your dentist and you return to have each individual covering bonded to the corresponding tooth. At the time of this appointment, the dentist can make minor adjustments to a veneer in order to ensure the best look. Once bonded, your veneers will give you years of pleasure.
How Do You Care for Permanent Veneers?
Porcelain veneers are cared for just like natural teeth. Be sure to brush with non-abrasive toothpaste at least twice a day and floss once a day. Pay particular attention to the line where the veneers meet your gums. Plaque can accumulate here very easily, leading to gum disease or decay in the tooth structure that is hiding behind your veneers.
Also, schedule regular dental checkups every six months. Your dentist will examine your teeth and check the integrity of your veneers.
Get a permanent solution to your smile with professional porcelain veneers!
Meet the Doctors
Dr. Jensen and Dr. Applequist provide a comprehensive menu of dental services to residents of Crookston, WI, and surrounding communities. Porcelain veneers are just one of the cosmetic dentistry treatments offered to enhance the appearance of your smile. Call today to schedule an appointment.
Comments Off

on Create a Winning Smile with Professional Porcelain Veneers
No Comments
No comments yet.
RSS feed for comments on this post.
Sorry, the comment form is closed at this time.